Every story has a beginning and at the same time has an ending. It makes the story complete and gives interest to the readers. It is also a reality that chapters within the story adds flavor to its wholeness.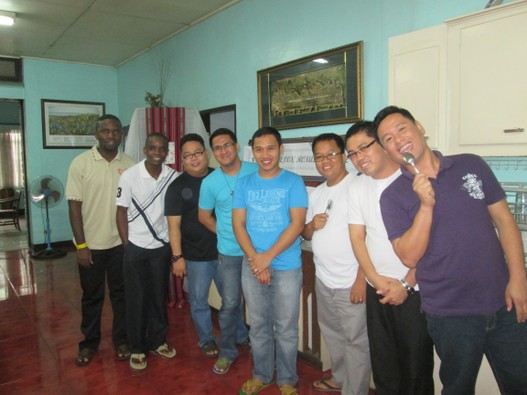 The story of the two amazing Brothers, Lester Bonete, SMM and Samuel Gonzales, SMM, as a Montfortian begun in their Postulancy Program in Cebu followed by their International Novitiate Formation. It was last August 2, 2016, the day after their first profession, that they have started a new chapter of their formation as scholastics together with the new community. The said celebration begun at 6:30 in the morning with the solemn celebration of the Holy Eucharist presided by Rev. Fr. Norwyn Baydo, SMM, formator of scholastics, concelebrated by Rev. Fr. Mario Belloti, SMM with the presence of the two other newly professed Brothers, Laurent Juma, SMM and Athanius Chivunga, SMM from Malawi, Africa and the whole community of scholastics.
As part of the celebration, Bro. Ronald Baruela , SMM, the coordinator of the scholastics delivered short message for the two brothers before the final blessing followed by a communal prayer to officially welcome the newly members of the scholasticate community.
As the two brothers begun to write the new chapter of their formation, they also added new characters to the story that they are making. Congratulations and welcome to THE SCHOLASTICATE COMMUNITY!